Special Events on the Farm
A Greenhouse Dinner
Our annual harvest event, held the last weekend of September, brings the community together for a special evening on the farm. The night begins with cocktail hour on the lawn, live music, and drinks from local breweries and distilleries. Then, the doors to the greenhouse open and our guests find their seats at the table to enjoy a four-course, locally-sourced feast, prepared by a different chef each year.
Tickets go on sale about a month before A Greenhouse Dinner, and the event sells out every year. Event sponsorships, however, include tickets along with marketing opportunities. Businesses or individuals may sign up for sponsorship any time during the year. To learn more about being an event sponsor, click the button below.
The Salad Days
Spring is prime-time for growing greens and lettuce and all sorts of salad vegetables. So what better time to build a giant salad bar in a greenhouse and have a picnic on the lawn? For one Thursday evening in late May, we share all the delicious crops of spring on the salad bar, plus a huge variety of toppings and dressings from local restaurants and chefs.
Besides offering the best salads ever, the evening includes live music, a silent auction, and locally-sourced beverages at the bar.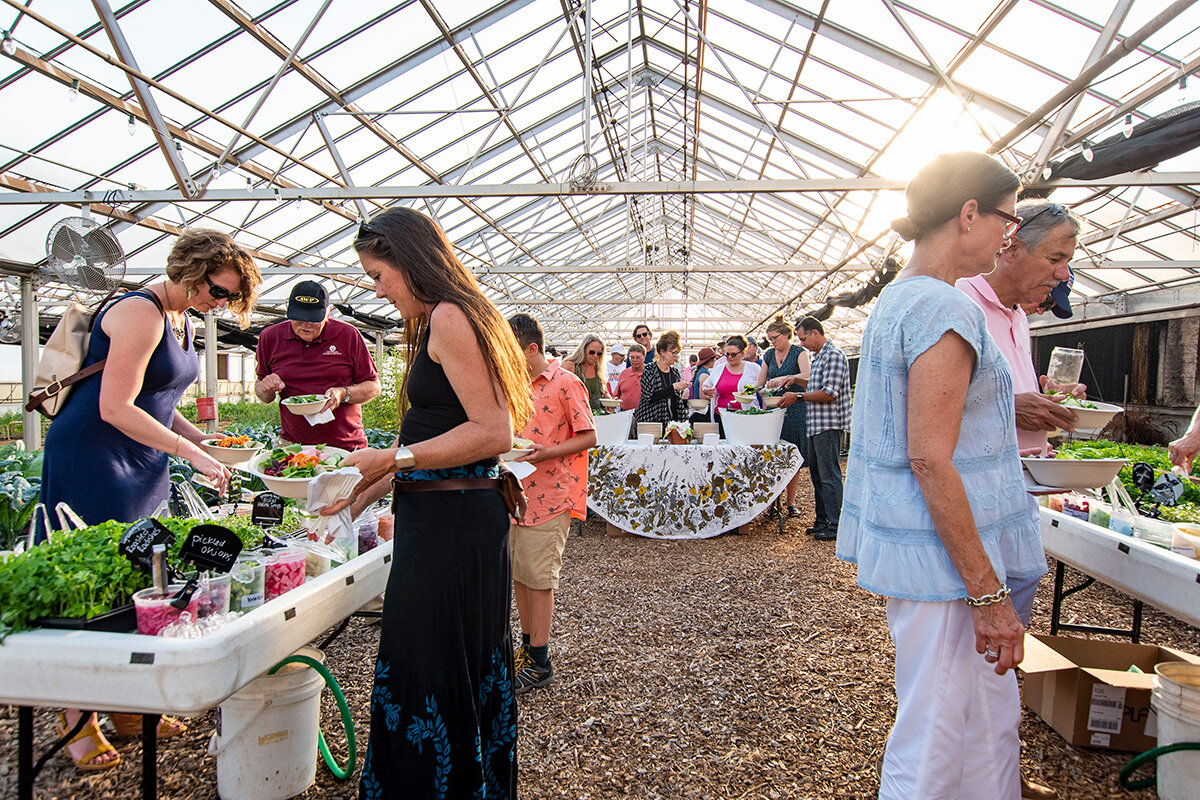 The Salad Days is a family-oriented event and we have double the number of guests as at A Greenhouse Dinner. To find out how to be a sponsor of this event, click the button below.